Who is Your Conversation Leader?
Anthony Trendl is your conversation guide. As the executive director of American Speechwriter, he has helped executives across the globe speak to millions of people. He reminds them how easy it can be. "It's just like having a conversation with a colleague over coffee… with an audience listening in."
He's taught prisoners in Illinois, coached billionaires in India, and trained C-suite tech leaders to lead. 
STAFF
Anthony Trendl, Master Communicator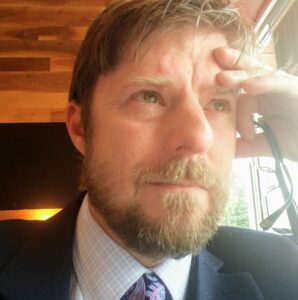 Principal
Speechwriter, public speaker, teacher. He's worn many hats. All of them involve his ability to engage others. This isn't a super-power. He's learned these skills as a native-speaker, education, and experiece.
"I treat each person with equal respect. I listen. I ask questions. Then I listen some more. Along the way, I share a little of myself and find ways we are connected. And, everyone is connected."
He has discussed children's books with a major corporate leader, cheeseburgers with a leading manufacturer, long distance running with a famous music producer, and clowns with one of the top non-profit executives in the world.